1. Minimum Orders:
Minimum order requirement
1-2 color logo: 12 pieces minimum
2-3 color logo: 24 pieces minimum
3-4 color logo: 36 pieces minimum
4-5 color logo: 50 pieces minimum
5-6 color logo: 100 pieces minimum
2. Screens:
We don't charge setup/screen fees
As a result, regardless of the size of the design being printed, the image will be produced at the exact same size .
Please let us know in advance if you would want a different artwork size for each product size. The pricing and minimum are established by each set of screens as a separate order. The maximum print size should be considered when printing t-shirts in girls' and youth sizes.
For instance, a customer may want the same design on 30 youth t-shirts and 80 adult t-shirts, but would prefer different artwork for each size of shirt. It will be necessary for us to create 2 separate sets of screens. The customer will be charged for 30 pcs threshold for the youth shirt and 80 pcs for the adults, NOT 110 pieces pricing.
3. Cancellations & Restocking Fees:
Any cancellations must be received within 24 hours and are subject to 15% restocking fee in addition to any fees needed to cover services previously provided.
Once the Merchandise has been ordered and manufacturing or any other alteration of the clothing has started on the order, cancellations won't be permitted and any advance payments will be lost.
4. Reorder Policy:
      1.    Reorders must be placed within one week from the pick up date of the initial order to receive the same pricing.
      2.    A minimum of 6 pieces must be included in the reorder to qualify for the same pricing as the initial order.
      3.    Only one reorder is allowed per initial order.
      4.    Reorders placed after one week from the initial order will not be eligible for the same pricing and will be subject to the current rates.
      5.    It is the responsibility of the customer to provide accurate and complete order details for the reorder, including design specifications, sizes, and quantities.
      6.    T-shirt Zone reserves the right to adjust pricing, delivery times, or refuse reorders if the requested specifications cannot be accommodated or if there are any production limitations.
      7.    Reorders are subject to the same production and delivery lead times as the initial order.
      8.    Any changes or modifications to the design or order specifications for the reorder may incur additional charges or affect pricing.
      9.    Payment terms for reorders are the same as those for the initial order and should be adhered to accordingly.
      10.   T-shirt Zone will make every effort to fulfill reorders in a timely manner, but unforeseen circumstances or high demand may affect production and delivery timelines.
4. Return & Refund:
Making a Return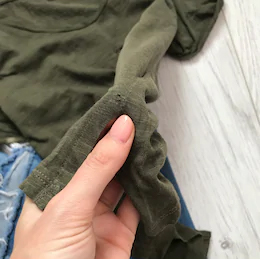 We will be glad to assist you on your return:
 Refund or Exchange will be accepted if:
If you receive an item that is defective or damaged
If we printed the wrong design.
The merchandise must be in its original condition, in its packaging, unworn and unwashed.
Refund or Exchange will not be accepted if the following:
if you ordered the wrong garment color, size, style or quantity because all products are custom made.
if the item has been worn, washed or has make-up stains
garments damaged by misuse or failure to follow the care instructions
clothing printed with designs created by you containing errors such as:

poor quality, low resolution images uploaded for printing
spelling, punctuation or grammatical errors
How to make a return:
If there is an issue with your order please contact us within 5 days of delivery so we can resolve it quickly for you. Please include details of your order such as:
Your order number
Securely repackage your merchandise as we are unable to issue refunds for items lost or damaged due to unsecured packaging.
Ship your package using a trackable, insured shipping method.
Please keep the tracking details for your records.
Please send your returns to:
T-shirt Zone
Attn: Online Returns
522 Cedar Creek Grade
Winchester, VA 22601
Our support team will respond within 24 to 48 hours of receiving your message to sort things out.
If you have any other questions,